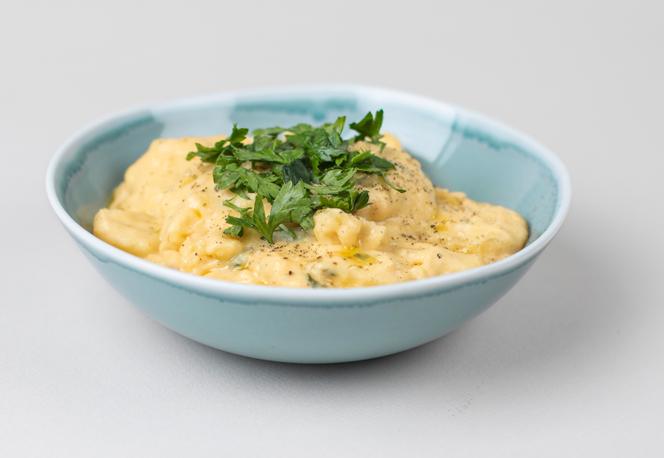 For 4 people
1 kg potatoes (ideally charlottes), 2 tbsp. in the village flour (or maiden), 350 ml of water, 350 ml of milk (or more), 2 cloves of peeled garlic, 2 sprigs of thyme, 2 egg yolks, 2 or 3 tbsp. in the village fresh cream, white balsamic vinegar (or wine or cider), neutral vegetable oil, salt, pepper.
Wash and clean potatoes. Cut them into slices about 5 mm thick and fry in a large skillet drizzled with oil over medium heat. Add flour or starch, mix. Add 150 ml water and 150 ml milk.
Add minced garlic cloves, thyme sprigs and chopped parsley. Season with salt and pepper and simmer for 45 minutes over low heat.
Read also
Virginie Godard: "I believe that most of all memory and imagination comes through taste."
Stir regularly while cooking and gradually add the rest of the water and milk. Feel free to add more milk to keep the texture moist and creamy.
In a bowl, mix the egg yolks, fresh cream and a little vinegar, mix everything together, and then at the very end of cooking, add to the cooked potatoes. Garnish with herbs and serve immediately with green salad or Tunisian fricassee.